| Posted by

Dasa Appalasawmy

| 0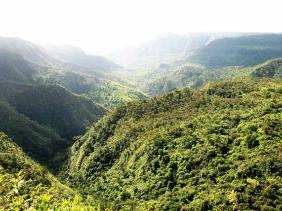 600 arpents de forêt endémiques sont directement menacés par l'invasion des plantes exotiques.
Le National Parks and Conservation Service a dépêché une centaine de conservateurs et fait appel à l'aide d'organisations locales pour restaurer ces forêts.
Selon Kevin Ruhomaun, directeur du National Parks and Conservation Service, après de longs mois de travail, les experts ont noté une amélioration au niveau de la population de plantes endémiques au parc national de Rivière Noire et à la forêt de Pétrin.
Il reste toutefois d'autres forêts de l'île qui sont toujours menacées.
Texte : Sarah Onno