| Posted by

Dasa Appalasawmy

| 0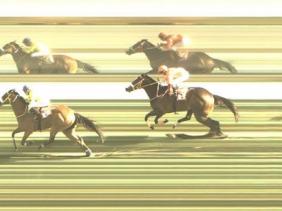 Hier, la 10e épisode de la saison hippique était à l'affiche hier au Champ de Mars. Ainsi, la course principale, le Trophée du Bicentenaire du MTC a vu la victoire de Baritone. Le coursier de l'écurie Jean-Michel Henry, piloté par Cédric Ségeon a bouclé les 1 500m en 1'30'90.
C'est le 2e succès de Baritone au Champ de Mars après celui dans la Duchess Of York Cup.
À noter que l'écurie Jean-Michel Henry et Cédric Ségeon se sont également signalés lors de la 8e course sur Zodiac Jack.
Cette journée a aussi été marquée par le triplé de l'écurie Gujadhur et de Daniel Stackhouse. Ils ont été victorieux dans la 2e, 3e et 9e course sur Square The Circle, Sky High Flyer et Stock Broker.
Les autres vainqueurs de cette 10e journée sont, dans la 1ère course, St Arnault, dans la 4e épreuve, Glorious Goodwood, dans la 5e course, New Star et dans la 7e course, le cheval Belenos.
Texte : Benito Paris