| Posted by

Dasa Appalasawmy

| 0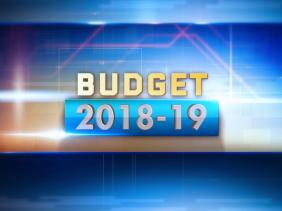 40. Madam Speaker, I will now elaborate on our policies to chart the second pathway, which is about creating new opportunities for private investment and employment.
41. Innovation is the basis for long-term economic growth and improvements in living standards. Digital revolution allows smaller economies to unleash their creative potential and leapfrog traditional industrial development.
42. In that spirit, we aim to foster the development of a new growth pole revolving around Artificial Intelligence (AI), blockchain technologies and Fintech.
43. To strengthen the foundations and ecosystem for AI to develop, we are setting up a Mauritius Artificial Intelligence Council (MAIC), comprising members from the public and private sectors, as well as international experts in this new field. The Council will spearhead and drive AI related activities and advise Government on the way forward.
44. Moreover, we are setting up a Steering Committee, under the Prime Minister's Office, comprising representatives of relevant Ministries to ensure greater coherence in the digitisation of public-sector services and the monitoring of its implementation in a timely manner.
45. Madam Speaker, data hosting is a key component in the digital eco-system. To support the development of this activity, CEB will offer a special rate of electricity to accredited data centre operators having at least a Tier 3 infrastructure.
46. Government will set up a new scholarship scheme for 50 students annually who wish to specialise in digital technologies, including AI and Blockchain. This will no doubt build capacity for this sector.
47. We are also giving the necessary support to the University of Mauritius to double its intake of students in Computer Science and Software Engineering to 240.
48. And, finally, I am making provision for the training of 2,000 more students in primary schools and 2,500 students in secondary schools in coding.
Moving Mauritius on the Fintech journey
49. Madam Speaker, our next endeavour is Fintech. Based on the recommendation of the High-Level Committee on Fintech chaired by Lord Desai, Government will set up a National Regulatory Sandbox Licence Committee to consider all issues relating to Sandbox licencing for Fintech activities.
50. The FSC will create new licensable activities, namely Custodian of Digital Assets and Digital Asset Marketplace. This will provide a regulated environment for the safe-custody of digital assets by investors and enable digital assets exchange. The Regulator will also put in place guidelines on investment in crypto currency as a digital asset.
51. It will ensure as well that applicants for Fintech activities have appropriate cyber-security and cyber-resilience policies and capacities.
52. The regulatory framework against money-laundering and terrorist financing for banking and non-banking financial services will be harmonized and updated in line with development in Fintech.
Reforming our Financial Services Sector
53. The Blueprint which I had announced in last year's budget to take our financial centre to a new level of development has now been completed with the support of international consultants.
54. ASteering Committee will be set up at the Prime Minister's Office to ensure the timely and effective implementation of the recommendations of the Blueprint.
55. In light of the ever-increasing challenges faced by the Global Business sector, Government is committed to give itsfull support to the global business sector whilst ensuring compliance with the best international norms and standards. The two can only go hand in hand. To this end, I am announcing the following measures:
• First, we are introducing a new harmonised fiscal regime for domestic and Global Business Companies and a specific fiscal regime for banks;
• Second, the FSC will cease to issue Category 2 Global Business Companies licences as from January 2019, with a grandfathering provision for existing companies;
• Third, Global Business Companies will be required to comply with enhanced substance conditions; and
• Fourth, we will establish a new framework to govern and improve the oversight of Management Companies.
56. Madam Speaker, the FSC will further develop equivalence frameworks with other key jurisdictions in view of enhancing our competitiveness as a financial centre.
57. And the FSC, in collaboration with the Organisation of Economic Cooperation and Development (OECD), will host a Regional Centre for capacity building and best practices in our mutual combat against financial malpractices.