| Posted by

Dasa Appalasawmy

| 0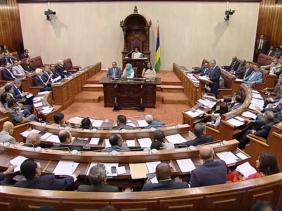 Further Expanding our Creative Industries
101. Madam Speaker, last year I announced a series of measures to boost up our creative industries and support cultural entrepreneurs. Today, we add more building blocks to that endeavour.
102. New Grant Schemes will be set up under the National Arts Fund, for:
i. Encouraging emerging talents;
ii. Production of art work;
iii. And stimulating research in various fields of arts and culture.
103. I am also providing funds for:
i. an Intercontinental Slavery Museum at the
Ex-Labourdonnais Military Hospital in Port Louis;
ii. the rehabilitation of 8 heritage sites; and
iii. renovation of the Grand River North West Hospital Building (ex-Borstal) to accommodate the National Art Gallery and the National Heritage Fund.
104. I am increasing the subsidy for the production of CDs from
Rs 30,000 to Rs 40,000 and I am also extending the VAT Refund Scheme to cover musical instruments purchased by our local artists registered with the Mauritius Society of Authors (MASA).