| Posted by

Harish Khooblall

| 0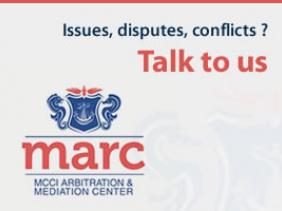 Une nouvelle structure de gouvernance voit le jour en l'occurrence le MARC COURT, le MCCI Arbitration and Mediation Center, un centre d'arbitrage et de médiation qui opère sous l'égide de la Mauritius Chamber of Commerce and Industry (MCCI).
Le MARC COURT a comme président, Neil Kaplan, une personnalité du monde de l'arbitrage international.
Le MARC Court a pour objectif de promouvoir les bonnes pratiques internationales en matière d'arbitrage afin que de mieux servir communauté des affaires selon du président de la MCCI, Azim Currimjee.
Le lancement de cette nouvelle structure, s'est déroulé lors d'une conférence sur l'arbitrage hier en présence de l'Attorney General Ravi Yerrigadoo.