| Posted by

Jaleela Hassennally

| 0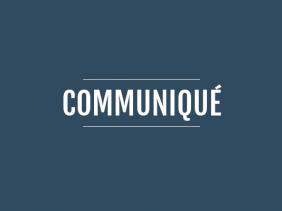 Selon les COVID-19 (Restriction of Access to Specified Institutions) Regulations 2021, les personnes qui ne sont pas vaccinées n'auront pas accès aux écoles. Ainsi, les parents non-vaccinés et qui ne peuvent pas produire un résultat négatif d'un PCR Test, auront à faire leur demande d'Admission en Grade 1 aux dates ci-dessous :
A à D : lundi 11, mardi 12 et mercredi 13 octobre 2021
E à L : jeudi 14, vendredi 15 et lundi 18 octobre 2021
M à Z : mardi 19, mercredi 20 et jeudi 21 octobre 2021
dans l'école demandée, à travers un représentant vacciné, avec les documents demandés en sus d'une lettre du parent, l'autorisant à faire la demande d'admission. Aucune inscription ne se fera au bureau central du SeDEC à Rose-Hill. C'est ce qui ressort d'un communiqué du Service Diocésain de l'Éducation Catholique (SeDEC), émis ce lundi (11 octobre 2021).